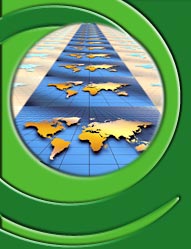 PURE AND SIMPLE - WE MAKE IT BETTER

Maybe we can supply the vital missing nutrients in your modern 21st century diet, so that you wont always feel tired, suffer continual aches and pains, accelerate healing, boost your IMMUNE SYSTEM and revitalize your entire body and mind.

Colloidal Silver, Gold, Copper and Zinc offer safe and non-toxic alternative treatments to accelerate healing of illness and disease. Create healthy smooth skin, collagen production, and healthy shining hair. Available either in individual bottles as individual Ultrafine Colloidals, or as proprietary combination Specific Formulas developed to tackle specific conditions.
HOLISTIC ALCHEMISTS ALTERNATIVE HEALTH TREATMENTS for HEART, STRESS, ALLERGIES, SKINCARE, SOFT TISSUE, ULCERS, SINUS/ALLERGIES, MUSCLE and JOINTS:
You're invited to try these EFFECTIVE colloidal solutions after you've tried everything else - or save time and money by trying them now!

THERE IS A SELF EMPOWERMENT ALTERNATIVE ALLOWING YOU TO OBTAIN GOOD HEALTH AND MAINTAIN A STRONG AND VIGOROUS BODY WITH A CLEAR AND ACTIVE MIND!

A daily teaspoon of colloidal silver as alternative medicine, can be used instead of antibiotics and can be effective for acne control, pink eye, immune system booster, and as a sinus infection treatment.

Colloidal Gold can totally relax your nerves and relax you, relieve stress, treat arthritis, certain heart problems, libido, and insomnia, while increasing IQ.

Using colloidal copper for alternative health purposes is effective in cleansing blood in arteries and heart, skincare products, and with silver for backpain. This is just the tip of alternative health benefits derived from colloidal silver, gold and copper.

Much more information within this site. You can go direct to the specific webpages dealing exclusively with the beneficial uses of Silver, Gold, Copper, by clicking on to the boxed-links at the TOP OF THIS PAGE and subsequent webpages.

More direct links to other speciality pages are located at the top of all pages: HEALTH + BEAUTY : BODY + MIND : ANIMALS + PETS : GLOSSARY + REPORTS : SIZE + PURITY : PLANTS + FLOWERS : TESTIMONIALS : FAQs : About Us

FAST EASY ORDER - HERE

LIVE LONGER, STRONGER, AND HEALTHIER, WITH POTENCY AND STAMINA. There is no longer any reason to live with Acne, wrinkled skin, or continuing illness derived from your working environment or social lifetyle, germs, viruses, bacteria, allergens or pathogens.

Pure ultrafine colloidal nano particles of between 0.010 - 0.001 microns, of .999 PURITY, with NO ADDITIVES, ie., a TRUE COLLOIDAL -

THESE ULTRAFINE COLLOIDALS REALLY WORK!
FAST EASY ORDER is full selection, securely encrypted order and price list, to facilitate easy browsing without obligation or hassle or click above on the top of any of our webpages - Click N'Order.

WELCOME TO THE ALCHEMISTS WORKSHOP,


We want to make you healthier, fitter, stronger, and stay younger for longer, with more vitality, stamina, and retained beauty.

We want to help you stave off the usual ravages of time, defend your body and mind against what is euphemistically termed old age, but which doesn't have to deprive you of an active mind or your mobility.

We want to relieve your stress incurred by this modern world and your working and social lifestyle; by giving you the tools of ancient knowledge merged with latest technology enabling you to live a full and joyous life, relaxed, healthy and without pain by using these wonderful colloidals.

We create the most effective ultrafine microscopic COLLOIDAL particles of PURE .999 GOLD, SILVER, COPPER, and ZINC for the sole purpose of providing a superior product for fighting against all types of illness and disease, whether caused by germs, viruses, bacteria, allergens or pathogens.

The past five millennia of oral and recorded, history have shown the successful use of Gold, Silver, Copper and Zinc in the defense and protection of the human body against arthritis, and bone and muscle inflamation, whether from aging or sports injuries.

Our Colloidals have been used to protect against, or successfully treat colds, flu, psoriasis, burns, insect bites, or any invading germs, viruses, bacteria, allergens or pathogens. As an enhancement against the ravages of wrinkled skin, and varicose veins; for brain clarity and as an immune response accelerater. Or as a general maintenance program to create and maintain a healthy body with a clear mind capable of clear rational and fast thought process.

---
GENERAL THOUGHTS PUBLISHED ABOUT COLLOIDAL THERAPIES. ______________________________________________


THE AMAZING CURATIVE PROPERTIES OF COLLOIDAL SILVER.

COLLOIDAL SILVER made to ultrafine standards is the finest germ, virus and bacteria fighter available. Because of its super fine microscopic structure (0.10-0.01 micon) it is capable of incredible healing and defensive powers as in the following:- osteoporosis, rheumatism, arthritis, broken bones, torn ligaments, swollen and sore joints, sprains, strains, stress, flu, colds, sore throat and is a phenomenal antibiotic alternative and germicide.

SILVER kills all known bacteria and viruses
SILVER stimulates immune system.
SILVER speeds up healing and repair.
SILVER accelerates bone and muscle repair.
SILVER tones body and creates feeling of well-being.
SILVER promotes healthy bones and joints.
SILVER is the perfect skincare solution.
SILVER safely kills infections in eyes, ears, nose and sinus.
SILVER speeds healing of torn muscles and ligaments.
SILVER accelerates healing of stubborn skin ulcers.
SILVER has killed at least 650 known germs and viruses, and all germs, bacteria, allergens and pathogens introduced to colloidal silver en vitrio during tests in leading scientific and medical institutions both in the USA and worldwide.
SILVER keeps water and foods free of bacteria (as used in most airlines and NASA spacecraft.
SILVER promotes healthy plant growth (kills fungus and infection) SILVER promotes good health for dogs and most other pets (boosts immune system and accelarates healing)
SILVER fights the results of pollution and allergens.
SILVER together with ZINC protects the PROSTRATE


GOLD - THE AMAZING PROPERTIES KNOWN TO IMPROVE STRESS RELATED ILLNESS, BRAIN AND ARTHRITIC CONDITIONS.

COLLOIDAL GOLD enhances, relaxes, relieves, and interacts with :- nerves, stress, arthritis, certain brain disorders, neural, heart rhythm, neural transmitters, headache, migraine, brain, IQ, memory, glands, libido, upper back pain, numbness, relaxation, collagen, arthritis, rheumatism, inner ear, balance.

GOLD boosts, corrects and balances the body's neural system.
GOLD opens neural pathways.
GOLD regulates heart's natural pumping rhythm.
GOLD boosts brain neural transmitters.
GOLD works with glands.
GOLD harmonizes the nervous system.
GOLD is an important stabilizer of collagen
GOLD strengthens libido.
GOLD enhances brain function.
GOLD increases IQ.
GOLD enhances sexual function.
GOLD acts on rheumatoid arthritis.
GOLD assists relaxation and blood pressure control .
GOLD has unequaled effects on physical and emotional health.
GOLD has a positive effect in helping to control A.D.D (Attention Deficit Disorder) in children.

COPPER - THE ELIXIR OF YOUTH?
Used for millenia by empresses, queens, princesses and the rich and famous of their day, together with gold for beauty and anti-aging treatments.

COLLOIDAL COPPER is the roto-rooter of the blood arteries. It interacts, cleanses and defends the arteries. It stimulates COLLAGEN and promotes the skin's elasticity. Thus it protects and defends against the following:- arteries, veins, aneurysm, aneurism, arteriosclerosis, blocked arteries, deafness, inner-ear, lower backpain, swollen disc, slipped disc, swollen soft tissue, inflammation, antioxidant, wrinkles, collagen, fungicide, damaged soft tissue,

COPPER strengthens blood circulatory system.
COPPER cleans arteries and veins.
COPPER helps resolve fine lines and wrinkles.
COPPER increases synaps response within the brain leading to clearer brain clarity.
COPPER improves skin elasticity.
COPPER regulates varicose veins.
COPPER is effective against parasites
COPPER can provide the missing element against osteoporosis. COPPER assists in preventing stroke.
COPPER helps prevent arteriosclerosis
COPPER assists in the reversal of graying hair and helps retain original natural youthful color.
COPPER relieves joint and muscle pain and oxygenizes the blood. It also brings more blood to aflicted areas where applied topically.

HEALTH - BEAUTY - FITNESS - LONGEVITY - DISEASE PROTECTION

ALCHEMISTS WORKSHOP creates ultrafine colloidal gold, silver, copper and zinc for health, beauty and fitness. Providing a universal treatment of colloidal minerals and Specific Formulas for selective human health conditions and injuries.

Effective for ALL living multi-celled Life. Using the best and most effective non-commercial low and slow method of elctro-extraction, coupled with latest hightech computer programming, Alchemists Workshop create the most effective, yet tiniest charged particles of colloidal precious minerals. This enables these tried and tested ions to be ingested or applied topically, to fight and defend against illness, disease, and infection, whether caused by infection or accident, with NO TOXICITY.

COLLOIDAL THERAPY - HEALTH - ALCHEMISTS WORKSHOP


Colloidal Silver, Gold, Copper and Zinc are extracted and created as ultrafine (0.010-0.001 micron)charged particles in a .999 pure state by Alchemists Workshop, to promote the use and experimentation of Holistic Alchemy; in extracting the beneficial natural elements of precious Gold and Silver, and primal elemental Copper and Zinc, by an advanced high tech digital method of extraction, which although new to the 21st century, is totally in accordance with the tenets of past millennia alchemists' search for cures of illnesses, alleviation of pain, and extension of the human lifespan through the use and transmutation of precious metals and primal elements. Other therapies using colloidals include their use in treating burns, and skin infections with colloidal silver topically. Using gold orally for treating libido and other glandular problems as well as stress related pains and syptoms, and incredibly increasing your IQ with this same ultrafine colloidal gold (as clinically tested in California last year). Using Ultrafine colloidal copper to clean the blood and circulatory system, boost collagen production and speed up synapse response in the brain is another very effective use of colloidal copper.

IMPORTANT NEW DEVELOPMENT Alchemists Workshop have succeeded in completing the first group of 26 proprietary Specific Formulas exclusively unique to themselves. Made up of 100% .999 pure colloidals of varying specific ratios and individually differing ppms according to the requirements of each Specific Formula. THIS IS ENTIRELY NEW - A GREAT BREAKTHROUGH - TRY IT NOW! YOU MAY REVIEW OUR PRODUCTS AND BUY THE ABOVE COLLOIDALS HERE ON OUR SECURE SHOPPING CART, - OR THROUGH OUR SECURE WEBSITE AND SHOPPING CART "Click N'Order" LINK LISTED AT THE TOP OF THIS PAGE.


---
WE MAKE GOLD THE OLD FASHIONED WAY -
WE CREATE IT THROUGH TRANSMUTATION
Conceived but never confirmed by the alchemists of the Middle Ages.

We use 19th century electrical concepts to extract microscopic particles of ultrafine gold through thrice steam-distilled pure water. The rest is, as they say .. just pure "Magic"!

(Magic, made up of an extraordinary amount of time dedicated to the detail necessary to create and obtain extreme QUALITY.- this is the "magic" usually found missing in today's world ..)


---

Commentary from Alchemists Workshop tm.

Alchemists Workshop tap into over 5000 years of ancient knowledge spanning Ancient Chinese, Egyptian and Greek empires and cultures; Alchemists Workshop operates in the true tradition of the early mediaeval alchemists who's true quest and raison d'être despite today's primary definition, was not the search or quest to convert base metals into gold, - but a QUEST TO FIND A UNIVERSAL ORGANIC REMEDY TO CURE HUMANKIND'S ILLNESS AND DISEASE AND PROVIDE LONGEVITY FREE FROM SENILITY. This involved experiments into the use of minerals including gold, and silver, which had been used in pulverized powder form mixed with various liquids, over the previous millennia.

The problems faced by alchemists of the middle ages and their predecessors, the so called magicians, shamans and medicine men; were their inability to reduce the size of the particles small enough to pass through the human membrane and not to reside in the body thus creating toxicity. It was known and recorded that the use of silver would act as an antibiotic and antiseptic, when placed on a gangrenous wound or sword injury etc., That gold would alleviate pain and swelling from rheumatoid joints, and that when injected into the human body it could be used successfully to treat certain brain conditions as well as arthritis. Today the same problem exists although to a lesser extent, if the colloidal minerals are not made in small enough sized ions.

It is because of this, that Alchemists Workshop uses the long time frame period of approximately 4 days to produce a batch of colloidal silver using a lower voltage frequency than that of their competitors, who can produce the same quantity at the same ppm strength in maybe 4-8 hours. Commerciality thus dictates that most colloidals are produced at between .75-1.25 microns against Alchemists Workshop's colloidals which are much tinier at approximately 0.010-0.001 microns. This not only allows the Alchemists Workshop product to pass through all human membranes, including the kidneys and liver, but because of its very size and nature, it behaves in a very different manner when arriving at a diseased or damaged area in the body; The tiny ions of colloidal silver form a crystal-like
structure around the problem, which results in speedier healing and accelerated regrowth of damaged bone and tissue.

It can therefore be seen that there is a huge difference between the regular mass produced colloidals manufactured by large pharmaceutical conglomerates, and most small colloidal operations who do not relate the ultimate quality of their speedy manufacture with the ultimate potency and effectiveness of the final colloidal product. If additives have to be included into the bottle of any
colloidal, it is usually because the size of the particles is too large and will not keep themselves suspended without some form of additive.

Alchemists Workshop colloidals are only made from .999 pure Gold, Silver, and Copper which is then suspended with a positive charge, in thrice-steam-distilled pure water. And that is indeed A TRUE COLLOIDAL created by the transmutation of Solid .999 Pure Gold, Silver, Copper and Zinc into health giving COLLOIDALS for health, beauty, vitality, and freedom from pain.


---

THE LEGACY:

Alchemists long lasting legacy is contained in the very nature of their long lasting and continued search for the "Elixir of Life." Despite the fact that their surviving reputation seems only to link their experiments and discoveries with their mythical search for the secret to transmute lead and other base metals into gold; that was not their true reason for existence.

For over five hundred years, through the dark ages of Europe, in the tradition of Archimedes and the ancient scientists or wise men of their era, the alchemists used ancient knowledge coupled with the origin of modern science to formulate theory and discover by experiment and observation.

The alchemists, sometimes led by many prominent men from ruling families, monasteries and early men of medicine and science, were for most of civilization's history the only flame shedding light on superstition and fear brought on by pain and suffering.

It is through the early efforts of the alchemists that modern chemistry emerged towards the end of the 19th century with the institutionalizing of herbalist's and alchemists into the amalgamation of the word CHEMIST and/or Pharmacy

With the advent of the 1st world war in Europe in 1914, the American government and AMA made the decision to change the course of direction and promote the use of drug therapy exclusively.

The beginning of the third millennium sees a new wave of high tech alchemy. The Alchemist's Workshop is proud to be amongst the leaders, specializing in ELECTRO-ALCHEMY tm. The transmutation of primal, vital and precious metals into a microscopic almost sub-atomic colloidal state, to enable foreward looking and open minded people the opportunity to become, and stay healthy in both body and mind, - and thus in spirit too.

A message from The Alchemists Workshop We at the Alchemists Workshop are a group of self styled Electro-Alchemists founded in 1971 by Eric Axelrod, in the midst of the Dorset countryside, close to Stonehenge and within easy reach of Glastonbury.

The founders aims were to investigate and search out the true effects of mass produced foods on the human body and investigate the effects of unadulterated whole foods and the use of Precious Metals and other Primal Elements when transmuted from their pure and solid state, to that of a PURE COLLOIDAL.

Despite the mass of printed and published material both in print media and the internet, proclaiming the benefits of Colloidal Silver, Gold and Copper; together with the histories and documentation dating back thousands of years: We can only advise you to read up and research the benefits claimed by the myriad of Doctors, Surgeons, Scientists, and Nobel Prize recipients going back over the past centuries.

Published facts already existing in the Public Domain via the internet or available through libraries or book shops which should prove helpful to your own research include the following: Dr. Robert O Becker MD (The Body Electric) Which deals with the use of electricity , Silver and Gold, in the successful treatment of broken bones and other orthopedic treatments coupled with the effects on the body's immune system and recuperation from accidents and illness.

In 1913 William Stewart Halsted an eminent US. Surgeon is on record promoting the successful use of Silver as the best infection preventative for wounds. The FDA passed the use of Silver in 1913 20th Century and historical claims abound, relating to the successful use of Silver to stimulate the body's immune system. Silver is on record as being the most effective natural (non drug or artificial chemical) ANTIBIOTIC available worldwide. (Its use faded mainly due to its early 20th century high cost and the result of the AMA's decision to wholeheartedly back the sole use of drug therapy) just after the second World War in 1918. Since which time natural remedies as practiced World Wide, were discouraged and left out of mainstream medicine. Click here for More info on Colloidal Silver which goes into more depth on the subject.

Legal Disclaimer:
We at Alchemists Workshop make no specific claims for our product in its use as a medical treatment and sell all our product simply as dietary supplements. If you have any questions relating to using any of our products for the treatment of a medical condition or illness PLEASE CONSULT YOUR DOCTOR OR HEALTHCARE PRACTITIONER.

MEDICAL APPLICATIONS OF COLLOIDAL SILVER

The generally recommended maintenance dosage for adults is one tablespoon per day of 3-5 PPM Colloidal Silver internally. This happens to be the computed amount of elemental silver we used to get from eating fresh fruits and vegetables when they were part or our diet in the early 1900's. Since then soil depletion caused by over farming has seriously reduced all trace minerals,including silver, by 85%.

To treat an infection, much larger doses are suggested, but no standard can be found. There have been studies where taking (8) ounces a day for weeks produced no negative side effects, however, in a few rare cases kill off of friendly intestinal bacteria occurred. This is a normal problem with antibiotics! There was a man who had a severe liver infection which was considered untreatable by his Doctor but it cleared up in two weeks with a dose of 32 ounces/day! The most common mention of dosage for treating serious infections is a tablespoon every few hours or an ounce a day for a few days.
Remember, the EPA says 4 tablespoons a day for 70 years (of 5 PPM colloid) is an acceptable intake of silver. The small particle size allows sub-lingual adsorption directly into the blood stream, by swishing it around your mouth. Excess ions of silver are said to be released through normal elimination within 5 days. Only the large(non-ionic) silver particles produced by inferior manufacture methods are retained by the body but the worse case side effect is bluing of the skin after a year of excessive consumption of these substandard non ionic concoctions.
Medical applications by doctors often require direct injection into an infected site such as a gangrene area. Many cases have been reported of avoiding amputation of infected limbs when treatment with Colloidal Silver was initiated.

Dr.Henry Crooks (Use of Colloids in Health-Disease) found that silver in the colloidal state is highly germicidal, quite harmless to humans and absolutely non-toxic. From his bacteriological experiments with silver he concluded, "I know of no microbe that is not killed in laboratory experiments in six minutes".

FROM THE BIOCHEMISTRY UNIT, UPJOHN LABORATORIES "Among a number of metal ions tested, Zn2+(zinc), Cu2+(copper), and Ag1+(silver) were found to be the most effective inhibitors of renin and the HIV protease (data not shown). Kinetic analysis revealed that inhibition of renin by Ag1+(silver) is basically identical with that seen with Zn2+(zinc), i.e., noncompetitive, first order with respect to the metal." Biochemistry, September 10, 1991. From this study, it seems that zinc and silver will work together to destroy the HIV virus, both type 1 and type 2. Both kill HIV virus, but don't compete against each other.
COLLOIDAL SILVER IS FDA APPROVED but rarely used by Medical Doctors (DUE TO IT'S LOW COST?), Even though it kills 650 VIRUS'S, BACTERIA, FUNGI, Etc. The normal antibiotic is only effective on a dozen bacteria and no viruses!

YOU ARE INVITED TO REVIEW OUR WHOLE LINE OF ULTRAFINE COLLOIDAL PRODUCTS FOR SALE on our Secure Shopping Cart with NO OBLIGATION to buy.
You are quite safe to make mistakes or corrections, as these can be eradicated prior to finalizing your order or leaving the site.

FOR MORE DETAILED INFORMATION, VISIT MORE OF OUR PAGES LINKED BELOW AND AT THE TOP OF THE PAGE.